The tussle over SEC emails has continued in recent updates to the Ripple Vs SEC lawsuit as the SEC fought hard to keep emails private
Ripple Vs SEC: Battle Over SEC Emails Rages
The tussle over SEC emails has continued in recent updates to the Ripple Vs SEC lawsuit, with another filing due this Friday, April 15. The SEC's motion to renew and redact the speech documents' assertion of attorney-client privilege is due this Friday, April 29.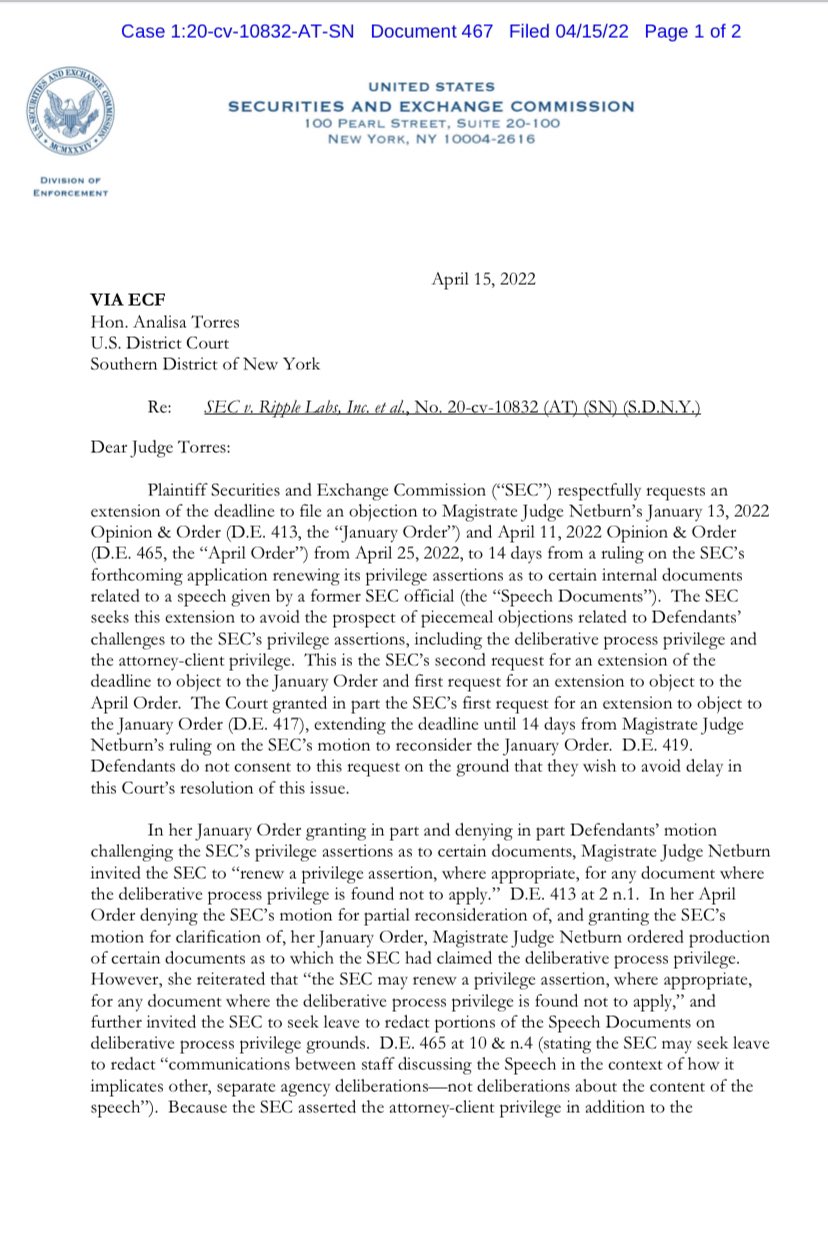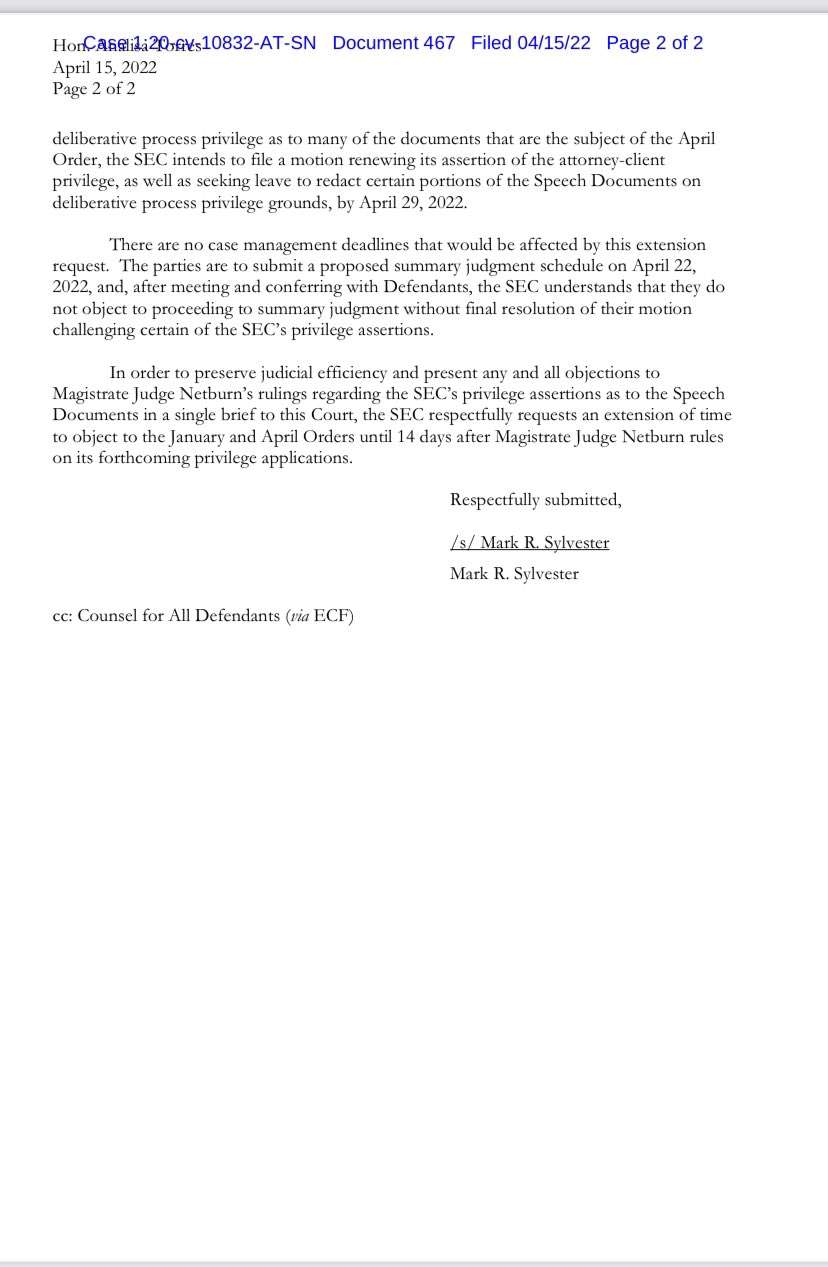 ---
"SEC's motion to renew the assertion of attorney-client privilege over & redact the speech documents is due this Friday. The judge has narrowly confined the scope to redact but the SEC signalled in its 15 April letter that many documents are subject to attorney-client privilege."

— Bill, @Belisarius
---
The SEC had previously informed that court that it would file new privilege assertions in a last-ditch effort to prevent the production of emails related to William Hinman, the former director of the SEC's Division of Corporate Finance, infamous speech.
The agency had also stated its intention to appeal the court's decision on the deliberative process privilege (DPP), requesting more time.
The Email Tussle Date Back To 2018
In 2018, William Hinman, then-SEC Director of Corporation Finance, stated in a speech that Ethereum was not a security. Ripple demanded that the SEC hand over 70 emails related to the infamous speech that was circulated within the organization.
The Securities and Exchange Commission fought hard to keep the emails private, even issuing an expert report on the final day of discovery.
The court chastised the SEC, ordering it to pay the defendant's legal fees as well as the cost of re-deposing an expert witness.
Ripple received a lot of backlash from the cryptocurrency community after being sued by the Securities and Exchange Commission in late 2020 for targeting Bitcoin and Ethereum in their Wells notice and blaming the SEC for picking "winners and losers."
Members of the XRP community, on the other hand, believe that by allegedly providing clarity for the top two cryptocurrencies, the SEC has created an uneven playing field for other projects.
Maximalism, according to Ripple CEO Brad Garlinghouse, is a major roadblock for the industry. Garlinghouse, who owns Bitcoin and Ethereum, believes that many cryptocurrencies have the potential to succeed, which is why tribalism has no place in the cryptocurrency world.