Tether has seen withdrawals of $10 billion as regulators have raised concerns about stablecoins after the collapse of Terra (USDT)
Tether's (USDT) Withdrawals Top $10 Billion
In the last two weeks, investors have taken out more than $10 billion from Tether. This is because regulators are paying more attention to stablecoins.
According to data from CoinGecko, the number of Tether coins in circulation has dropped from a record $84.2 billion on May 11 to around $73.3 billion as of Monday. Tether is the world's largest stable coin. Late Friday night, about $1 billion was taken out.
TerraUSD Crash Affected Crypto Market
The cryptocurrency, which is supposed to be tied to the U.S. dollar, briefly fell as low as 95 cents on May 12 after TerraUSD, or UST, fell well below $1.
This caused people to sell their UST-related luna tokens, which wiped out more than $40 billion in wealth for those who owned them.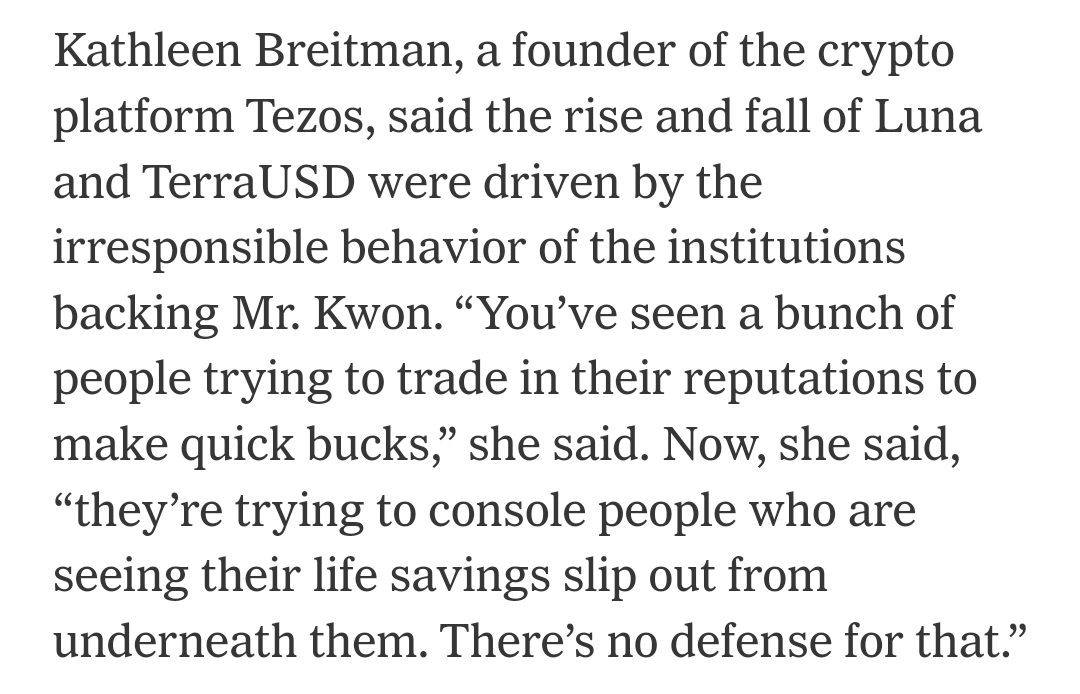 When Terra, the blockchain behind UST and LUNA, went down, it sent shockwaves through the crypto market. Bitcoin and other cryptocurrencies fell sharply as a result. Regulators are worried about this.
---
"Whenever there's a failure or a catastrophe in crypto, the fear is always that someone will misread the situation and overcorrect in a position that's not helpful for the entire community writ large."

"As much as I relish seeing things that don't make sense fail, there's always a tinge of like, 'Are people going to extrapolate from this that everything that's a stablecoin is unsound?' That's always the big fear."

— Kathleen Breitman, Co-creator Of Tezos Blockchain
---
Unlike tether, UST wasn't supported by a reserve of fiat currency. Instead, it used some very complicated engineering to keep prices stable by destroying and making new UST and its sister token, LUNA.
Investors were attracted to Terra's flagship lending platform, Anchor because it promised savings yields of 20%, a rate that many investors said couldn't be kept up.
Through his Luna Foundation Guard fund, Terra's creator, Do Kwon, had also saved up billions of dollars' worth of bitcoin and other tokens, but almost all of those funds were used up in a futile attempt to save UST.
Still, the panic over UST has brought more attention to other stablecoins, like tether.
Users' Concerns Over Tether (USDT) Crash
Economists and regulators have long wondered if Tether has enough assets in its reserves to back up its claim that its stablecoin is tied to the dollar.
The company used to say that tether was backed by dollars in a bank account, but after a settlement with the New York attorney general, it came out that it was using other assets as collateral, including commercial paper, which is short-term corporate debt, and digital tokens.
Last week, Tether said it was cutting back on the amount of commercial paper it owns and was buying more U.S. Treasury bills.
The British Virgin Islands-based company said for the first time that it also has some foreign government debt. Tether wouldn't say more about where its money comes from, but it did say it is working on a more in-depth audit of its reserves.